March 28, 2023 (Searcy, Ark.) – Auditor of State Dennis Milligan visited Searcy today and notified the city, police & fire departments, and the White County Sheriff's Office, of roughly $3,300 the entities have owed to them in the state's unclaimed property program, the Great Arkansas Treasure Hunt.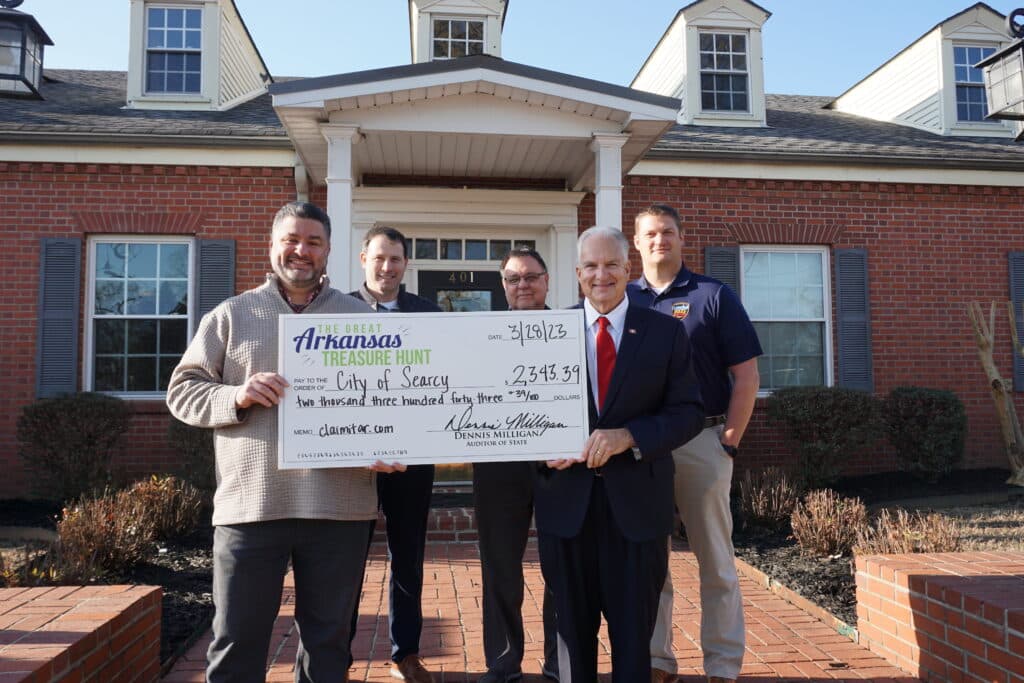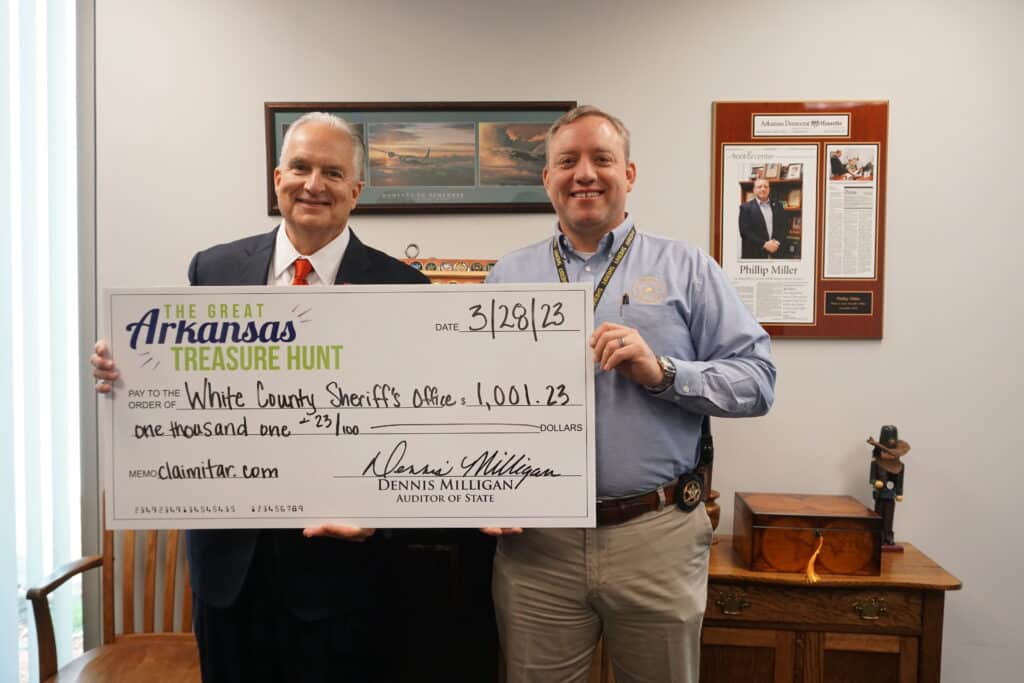 More about the Great Arkansas Treasure Hunt:
Unclaimed property can be any number of items, such as unpaid life insurance benefits, forgotten bank accounts, certificates of deposit, contents of safe deposit boxes, etc. When owners abandon an account – through a move or a death, perhaps – and the company cannot locate the owner, the money or properties are submitted to the Auditor of State's office. The office then works to connect property to its rightful owner.
Since Milligan took office on Jan. 10th, his office has returned more than $7 million to citizens through the Great Arkansas Treasure Hunt. To see if you might have unclaimed property in Arkansas, visit https://claimitar.com/.